Plat Froid

Collaborative show with Jeroen Jaenen (and the help of Joep Vossebeld, B32)

SPACE Collection, Liege, BE.

2018


« What was wrong became good and the good may suddenly be wrong tomorrow.
Very wrong even, the day after tomorrow.
Not that it has become more difficult to see how things really are, on the contrary.
Our real problem is that the word 'real' turned out to be a fabrication.
So please choose carefully from the following options:
a. Black is the absence of light and White is all colors intertwined.
b. Both Black and White are all colors with each other.
c. We can no longer use the words Black and White.
Can we still think in 'contrasts' at all? Yes you can, but no, you do not want to. Why would you?
The Man is The Woman, ugly = beautiful, rich at the same time is often poor, working is also non-working, even not-anymore-working is working, death is postponed life and fast is slower than ever before. In fact, optimism is naive and pessimism intelligent, the guest is the intruder and the loudmouth the Saviour. We have decided not to speak any longer, but only to consent to everything that comes our way. We will pick up the rubbish you left behind along the motorway, use all the words that you anonymously spammed into the world and mold the waste of all your previous (and possible) lives into a usable mass.
You can pick up your belongings on the spot ». Text by Joep Vossebeld.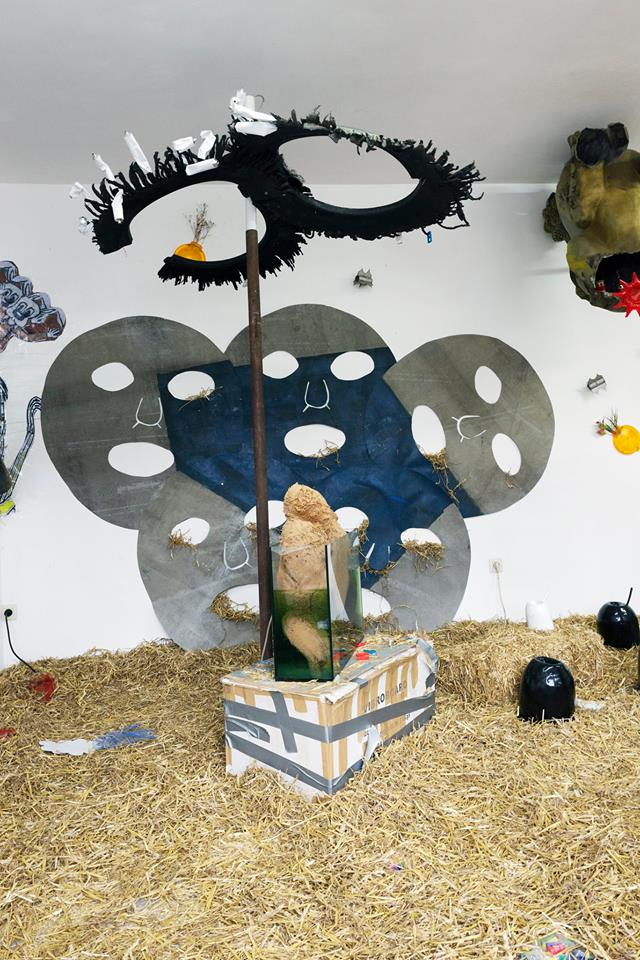 w